---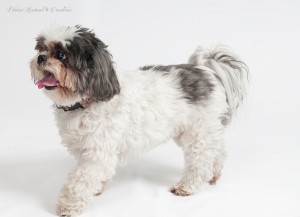 "The Pets Pal has been walking my Shitzus for the past four years, seven days a week. I am so pleased with the dependable service and the excellent care that is provided. I have had to use many of the services, from; Pet Taxi, Administering Meds, Dog Walking to Pet Sitting The Pets Pal is a Top Notch choice for your Pets!"
– Nancy S. Suki, Charlie and Sophie's Mom – Santa Barbara, CA
---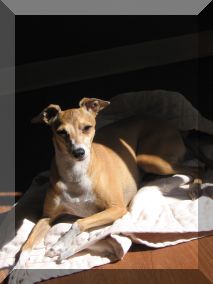 "The Pets Pal team has been dog walking for me every day for two years, and also providing overnight care during my vacations. They are extremely reliable, affordable, and caring! I recommend The Pets Pal to all of my friends."
– Bianca B. Poppy and Fabbies Mom – Carpinteria, CA
---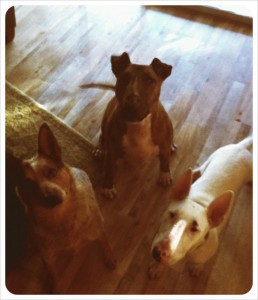 "After nearly three weeks on the road, we returned home to find two happy dogs, a happy cat, healthy plants, and a clean house! Who could ask for more? Sunny is a total professional and we'll be using her again for sure. The best endorsement I can share is that of our dogs. When she stopped by our house a week or two after we got back, they were simply ecstatic – I think she got a bigger greeting out of them than we did!"
– Lex and Ian parents of Rocco, Robbie and Kato – Santa Barbara, CA
---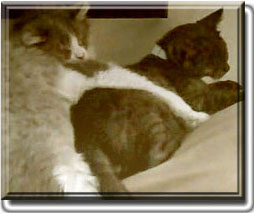 "We have used Sunny's services for almost 3 years now. She is the best. Our cats adore her, and we always leave home, knowing that she will take good care of our 'family'. Sunny is conscientious, honest and loves animals. If you want the best of the best when it comes to a pet sitter, you can't do any better than hiring Sunny."
– Kathy and Mickey A.
---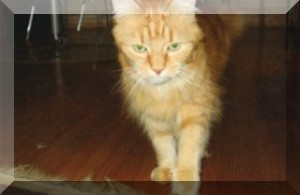 "Sunny is the best! She is not only very conscientious and experienced with handling and caring for pets of all kinds, but she truly loves your pets and it shows. Our dog and cat get really anxious when they see us packing for a trip, but as soon as they see Sunny, they could care less that we are leaving. As working professionals, we have called in many favors from friends and relatives and enlisted a number of professionals to ensure our critters were well taken care of when we had to be away. Now, whenever we need a little attention for our pets, Sunny is the first person we call."
– Jen & Kenneth Luke
---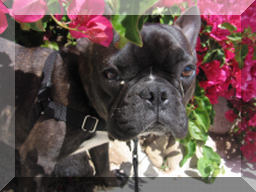 "We can't say enough wonderful things about Sunny. She is so loving and caring with our dog, Chauncey. Sunny walks Chauncey 4 times a week and is always happy to accommodate last-minute requests if possible. She is the best, and Chauncey loves her."
– Brandon and Katie M. – parents of Chauncey
---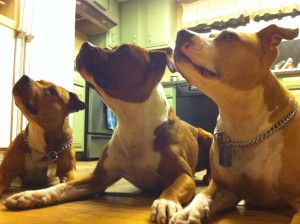 "I have been using The Pets Pal services for 2 years now and it has been such a relief finding these pet sitters! They are wonderful with my three pitbulls and handle them with such ease and confidence. The Pets Pal not only reassure me throughout my trips via text but always make sure we are home safe without stopping visits. The Pets Pal always leaves our house neat and tidy and our tired pups always let us know they had plenty of exercise! I recommend The Pets Pal for any of your Large Breed Dogs!"
– Rori – Bella, Ginny, & Junior's mom
---