6
Welcome to The Pets Pal! Pet Sitting & Dog Walking

Welcome to The Pets Pal! Pet Sitting & Dog Walking
Servicing Santa Barbara and Sonoma

Servicing Santa Barbara and Sonoma
Providing Custom Care for your Pets

Providing Custom Care for your Pets
Here For Your Pets 365 Days a Year!

Here For Your Pets 365 Days a Year!
Pet CPR Certified
Pet CPR Certified
Friendly, Reliable Pet Sitters
Friendly, Reliable Pet Sitters
Like us on Facebook
Like us on Facebook
Santa Barbara and Sonoma Counties Most Trusted Pet Sitters!

Our Reliable, Professional In Home Pet Sitting Service is offered in Santa Rosa, Santa Barbara and Sonoma Counties. We are Licensed, Insured, Bonded and Pet CPR Certified, Pet Care professionals that understand each home needs full time loving Pet Care to maintain happy pets!
Whether it is a daily dog walking while you're at work, overnight pet sitting with your pooches, or daily pet visits with your special needs kitty, goat or chinchilla we provide security and reassurance while you are away from the home 365 days a year. Check out our Website and links for more information about our Pet Taxi services, Administering Medications for Pets services, Hotel Pet Sitting and Doggie Excursions 7 days a week!
Please don't hesitate to contact us for any other questions you may have!
Thank you for visiting our site,
Tails Wags!
---
Overnight Pet Sitting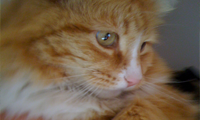 Being licensed and bonded allows The Pets Pal to provide in-home care for your pets while you are away. Our sitters stay with your pet at your home. We believe that pets should be in a safe, comfortable and loving environment free from crates and cages. It's hard enough on your dog when you are away and they are out of routine. We want your pet to be in familiar surroundings with a trusted companion.
Pet Visits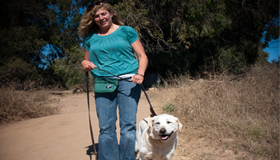 Offering your pet a visit and a chance to get some exercise when you can't be there. On our pet sitting visit we will change the water, feed if necessary, exercise your pet at home or their favorite local spot. The Pets Pal will do there best to provide enough attention to tide your pet over until you arrive. We will come to you home several times a day if needed . This is convenient for younger pups trying to get used to their potty training routines.
---
The PetsPal Newsletter
Subscribe to The Pets Pal Newsletter!
---